Design of Experiments and the Amigo Workstation combine to achieve rapid success with a very speculative route
Minimizing time spent investigating a speculative route
Introduction
It has become increasingly more common to have to consider more speculative route candidates for process development. Frequently, chemist's intuition suggests that a route candidate is unlikely to work, however, other alternative, and superior routes may not be apparent. More speculative work must be tried in order that the project can be progressed. It is vital that, in these circumstances, experimental time is managed wisely. This case study demonstrates how powerful the Amigo workstation, in combination with factorial design software is in addressing such PRD challenges.
Study details
The Pharmaceutical company's intial study produced a 10% yield. Could this be optimised further?
A factorial design experiment was set up varying 4 factors (temperature, reagent charge, base charge and solvent volume) 10 x 75mg scale experiments were run in parallel using Amigo.
Data obtained from Amigo
A very large range of reaction data was observed.
from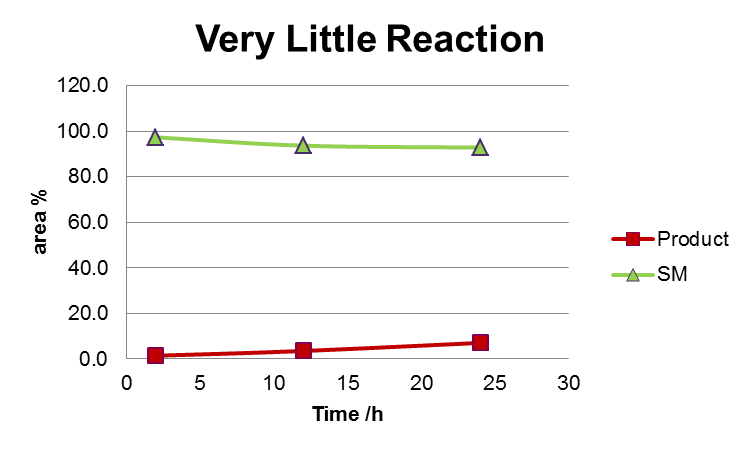 to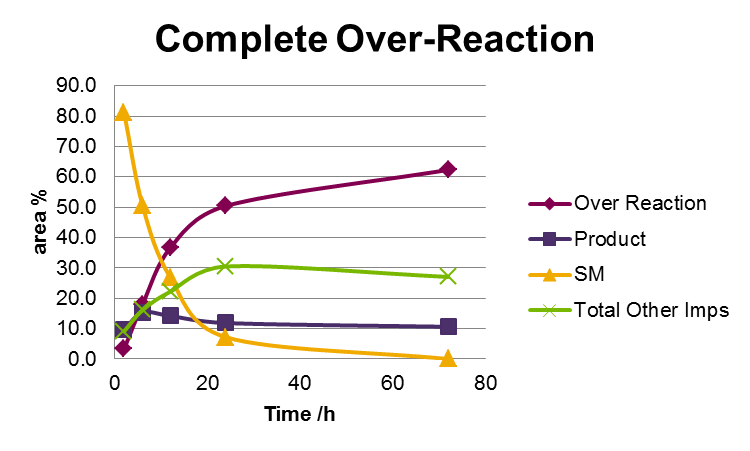 with the best data achieved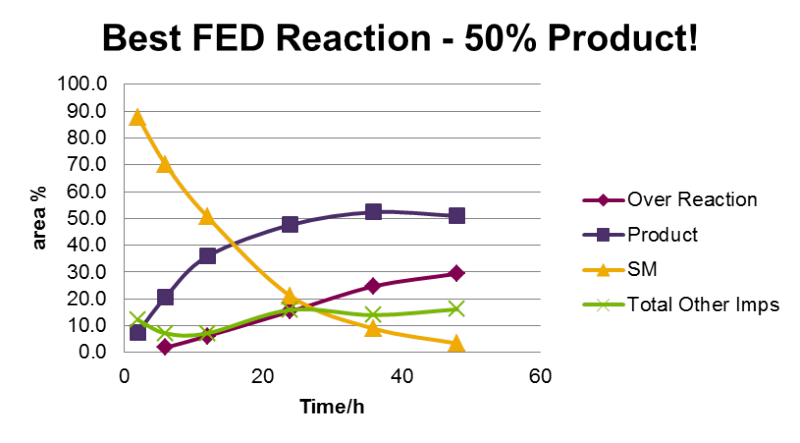 The FED generated excellent models that were used to optimise the process further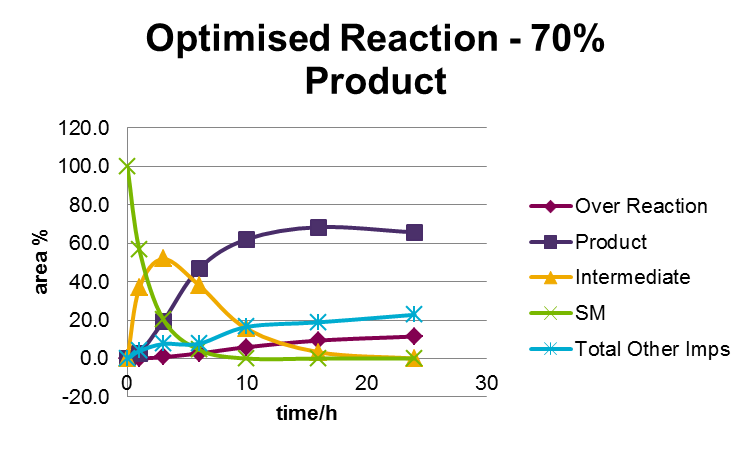 Highlights
Total experimental time = 1 week

Total starting material used = 1g (13 x 75mg)

This new route has been selected for further development and scale up
Other User Case Studies
Amigo Chem is very pleased to learn of the valuable information that its workstation is providing to its users in today's industrial PRD laboratories.
The Amigo Workstation is now installed in a number of industrial sites; however, you will note that these case studies lack the user name, their company name and any IP sensitive chemistry detail. With resources of our users being limited, seeking permission to publish such material is impractical. However, Amigo Chem hopes that the published case studies will help convey the value of our workstations to the user and their business.
If you have generated any information with your Amigo system that you think will be of interest to others, please do not hesitate to contact us.