Amigo Workstation + FED optimization & scalability
Amigo produces process optima for direct scale up to production
Since the mid-1990s, 4 - 25ml test tube type reactors have been extensively employed across Pharma to provide process optima for scale-up. The Amigo Workstation runs 10 such reactors in parallel to acelerate process understanding whilst conserving starting material.
This case study shows how FED experiments can be used to further acelerate process optimization using Amigo.
Optimisation of a biphasic reaction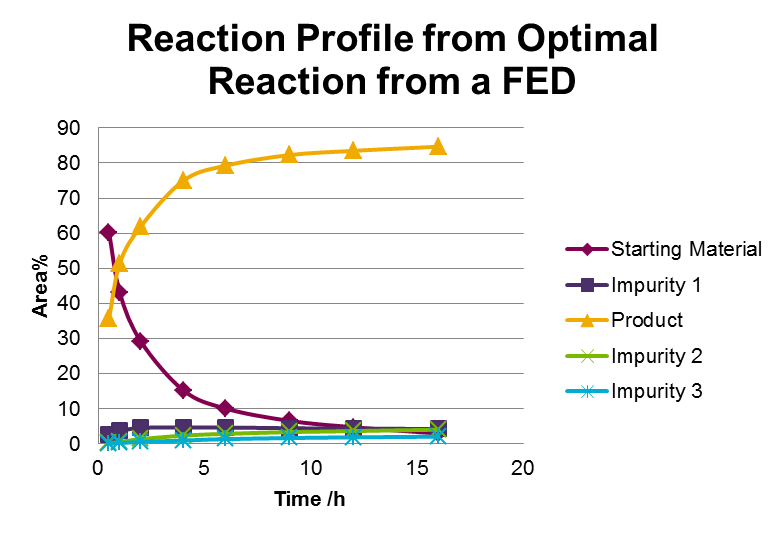 The organic layer ONLY was sampled / analysed
30,000 fold Scale up
Identical results observed confirming linear scale-up
Other User Case Studies
Amigo Chem is very pleased to learn of the valuable information that its workstation is providing to its users in today's industrial PRD laboratories.
The Amigo Workstation is now installed in a number of industrial sites; however, you will note that these case studies lack the user name, their company name and any IP sensitive chemistry detail. With resources of our users being limited, seeking permission to publish such material is impractical. However, Amigo Chem hopes that the published case studies will help convey the value of our workstations to the user and their business.
If you have generated any information with your Amigo system that you think will be of interest to others, please do not hesitate to contact us.